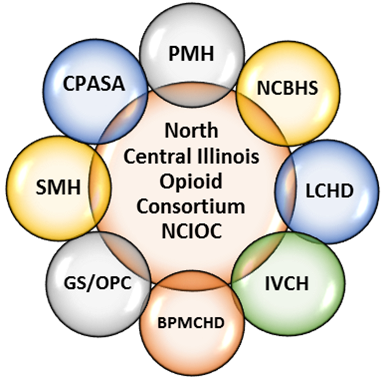 North Central Illinois Opioid Consortium (NCIOC) would like to invite you to attend an important Town Hall meeting addressing the ongoing opioid issues in our local communities.
In order to accomplish this goal, we need the communities input.  We would like you to join us for a Town Hall Meeting where the following topic questions will be discussed:
What is currently being done in the community to address opioid issues?

What still needs to be accomplished?

What resources are needed to accomplish these goals?
Please refer to the list below and plan to attend this important meeting in your area:
Bureau County Thursday September 19th @ The Bureau County Metro Center (837 Park Ave W, Princeton) @ 6pm
Refreshments will be provided.
Your input is very important to us. If you are unable to attend go to consortium@ncbhs.org for more information, questions or comments.