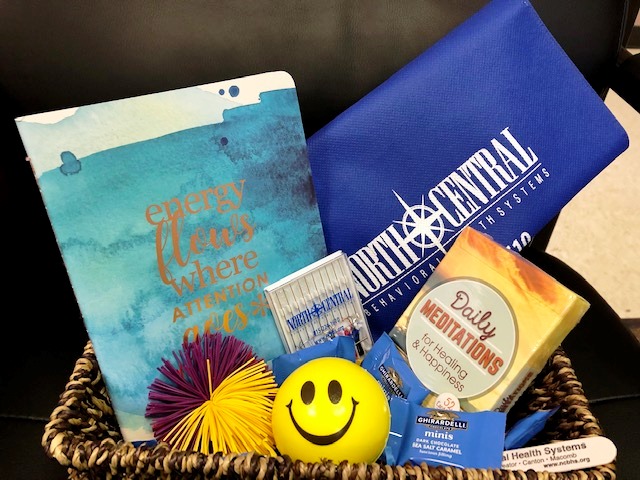 On November 1st, NCBHS staff participated in the "Career Expo," at Spoon River College in Canton, Illinois.  The expo included approximately 270 tenth graders from many local high schools that were interested in learning more about potential careers and what was needed to prepare for future career opportunities.
There were several different sectors of the work force represented, including:
Education

Industrial

Health Care

Medical

Technical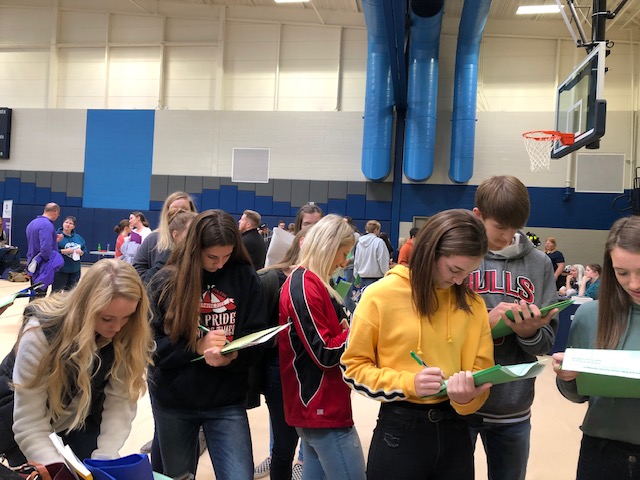 North Central featured information about depression, anxiety and alcohol use, and also encouraged students to participate in different 'hands on' activities, using the Holmes-Rahe Life Stress Inventory for adolescents- a tool for measuring the amount of stress you've experienced within the past year that may help identify whether you may be at risk of illness due to stress.
Everyone that completed the inventory was then able to enter their name in a drawing that was held, with the door prize being several things for improved mental health and stress reduction.  It included things such as stress balls, an adult coloring book, a gratitude journal, a deck of positive thinking cards, and some items from NCBHS, such as a reusable bag, a 'drug free' ruler, a pen, and an eraser.  There were approximately 100 adolescents that participated in the activity and a winner from Havana High School was drawn.