Home
Special Announcement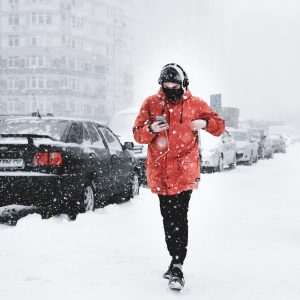 We've entered the "dark ages" as the midshipmen at the Naval Academy say — the weeks between Christmas break and Spring break when everyone turns a pasty white and the sidewalks are full of ugly slush. The lack of sunlight and the shorter days don't help the pursuit of sanity.
NCBHS in the News
Lessons at the Teen Showcase
Students from around the area heard Drug Enforcement Agency Special Agent Gregory J. Czaczkowski and Eddie Slowikowski of "Eddie Speaks" give presentations at the annual Illinois Valley Community College Teen Showcase. 
NCBHS Offers Counseling Services at Perry Memorial Hospital
North Central Behavioral Health Systems has partnered with Perry Memorial Hospital in Princeton to offer mental health and substance use counseling services on an outpatient basis within the hospital setting.
The new hospital-based counseling location is in addition to North Central's current offices located at Perry Plaza on South Bureau Valley Parkway.
Illinois Helpline for Opioids and Other Substances Established
Smart Alert Illinois Department of Human Services
The Illinois Department of Human Services, Division of Alcoholism and Substance Abuse (IDHS/DASA) is pleased to announce the establishment of the Illinois Helpline for Opioids and Other Substances. The Helpline is open 24 hours a day, seven days a week for individuals experiencing opioid use disorders, families, and anyone affected by the disease. The Helpline is confidential and free. Helpline specialists are trained in evidence-based approaches to help connect callers with treatment services and recovery support services. To reach the Helpline, call 1-833-2FINDHELP.